www.prasadscaleupdate.weebly.com
Real-time update for the Prasad's Social Classification (or the BG Prasad scale)
&nbsp&nbsp&nbsp&nbspENTER THE CURRENT CPI(IW) HERE :
Type and click
the 'Calculate' button
Social
Original classification
Class
(Rs./month)
I
100
and above
II
50
99
III
30
49
IV
15
29
V
Below
15
Social
Latest Revision
Class
(Rs./month)
I
and above
II
III
IV
V
and below
Suggested text reference:
The Prasad's social classification revised for 2019 using real-time update tool, was used for the socioeconomic status classification.[1,2]
How to cite:
1. Sharma R. Revision of Prasad's social classification and provision of an online tool for real-time updating. South Asian J Cancer 2013;2(3):157.
2. Sharma R. Online interactive calculator for real-time update of the Prasad's social classification. Available at: www.prasadscaleupdate.weebly.com (Accessed on YYYY MMM DD)
Note: Put the date of access in citation 2.
Real-time update generated on:
Powered by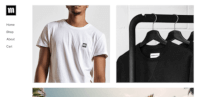 Create your own unique website with customizable templates.